#
Like Waves in Space - Nic Roeg's iconoclasts.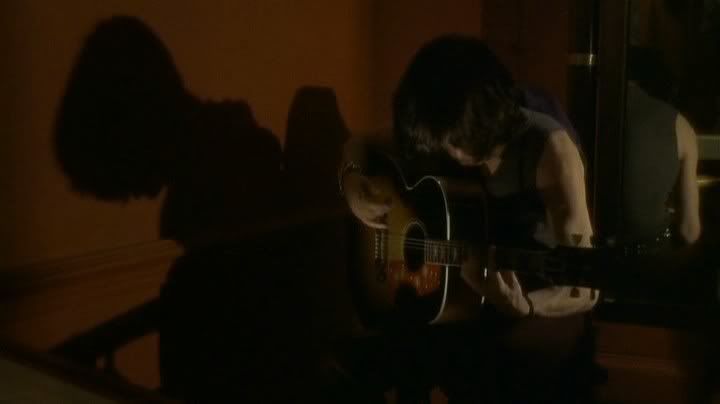 Indefinite explorations take place in the films of Nicholas Roeg, notably in that of Performance (1968), Walkabout (1971), and The Man Who Fell to Earth (1976). Throughout his oeuvre, the audience is engulfed in a sensory experience, pertaining to basic human fears and desires relating to change, memory and identity. His films express a remarkable visual style - exploring colours and sound in a playful, unique way. The combination of these elements relate to the audience some kind of depraved glamour, whether depicting an extraordinary meeting of people and worlds, or a familiar situation.
Perception is redefined as tantalising, hedonistic and often destructive, often posing more questions than answers. Roeg is interested in limits of human life and the possibilities of direction within these parameters. His films reflect themes of identity, evolution, civilisation, and the nature of interaction, opening up a prolific dialogue, of which shapes progressive ideals and further thinking.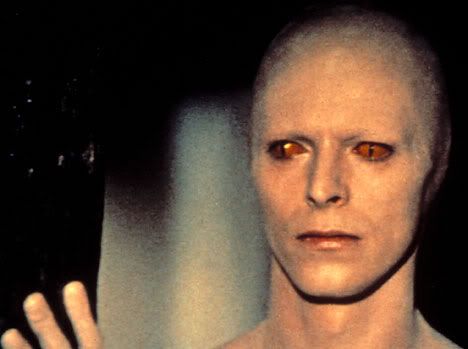 The journeys experienced by his characters are often the culmination of elements of choice, circumstance, and coercion. Roeg initiates a rhizomatic structure, through initiating newfound possibilities and environments, where a myriad of scenarios have the potential to arise. Identity and its continual sense of becoming remains ever present. Personalities are presented as always in transition, with the chosen protagonist making sacrifices in the quest for progression and survival. In some instances, particularly in Walkabout and The Man Who Fell to Earth, the lives that interact would never have usually crossed paths. The combination ensures a fatal collaboration - where decadence and revelry push the limits of human experience to its outer fold.


'Identity itself is always in motion, no matter how rooted it seems or how fixed. Not only that, but all identifications are in motion, since any fixed state of an object is merely a stage of apparent rest before another change' 1
 
There are four elements that are often present - preservation, sacrifice, identity and salvation. Our hero is in need and must interact with a stranger, often of opposite ideals or background, to achieve a necessary goal. Sexuality is at the forefront of all needs, revealed as a driving force, an element of power and spirituality that sanctifies the relationships portrayed - whether it eventuates into 'real' life, or remains implied. Identity may be preserved, but something must always be sacrificed to reach salvation, whatever that may be.

Roeg's portrayal of human sexuality is presented as animalistic, primal - a metaphor for greater issues. Walkabout is a great example as architectural structures and natural materials are juxtaposed throughout with the textures of flesh and the human form, subconsciously setting a base for the implied relations between the two main characters that never quite plays out. Sexuality is an essential part of Roeg's visual style -  in other cases, a particularly difficult situation to capture on film, subject to controversy and overshadowing the other content. The sexuality of his films, particularly Performance and Bad Timing (1980) is highly erotic, charged. Laced with hedonism and fantasy, it is unique the way he can make an alien seem attractive.  
 
The act of the journey is another integral fixture. The plot is forged through the need to change a certain situation - meeting its end through the interactions with others - be them both positive and detrimental, sometimes disastrous. Don't Look Now (1973) is very unusual as it begins with a catalyst; the sudden death of the protagonists' only child. The journey presented is the aftermath of the event that has transpired. The social functionalities, constructions of the modern world no longer apply, as the couple (Donald Sutherland and Julie Christie) have transcended everyday life through their efforts to deal with inconsolable grief. Their experience is headed towards unclear territory, an area where Roeg continually travels, capturing life at the limits, behind closed doors, in its many forms. These worlds exist for some as an everyday experience - but that is often undocumented, as humans in exile are seen as static. In most cases for some reason they cannot remain in their familiar world, they are stuck in a new environment. Identity becomes a product of the situation - shifted through interaction with others, remaining illusive. Metamorphosis is in part a liberation from one's former self - a Miracle as described by Caroline Bauman 2. She also relates; whether we think of change as, at one end of the spectrum, replacement or, at the other, an unfolding of an essence or core forever present, our conception of change is intrinsically tied to conception of entity or identity 3.
In most cases an attempt to escape one's identity and forge a new one is slowly unravelled and revealed as a natural task, an inherent change in human nature. David Bowie's Thomas (The Man Who Fell to Earth) and James Fox's Chas (Perfomance) experience a complete departure from their previous selves to get what they need - which essentially, is to survive. Tommy must conceal himself as is human instead of alien, and Chas must hide from the outside world. They take on chameleon-like traits, covering up their past identities through disguise. However once they get too close to the new people in their lives, notably those of sexual and/or romantic interest, (In Chas's case Pherber, and Tommy's Mary-Lou) their identity must remain static in order to maintain the relatinship and it becomes increasingly harder to harbour a secret. In most cases it is these outside forces represented through relationships with others that create the most dramatic change, rather than the subject themselves.

 
The idea to transform oneself through sexual relations and connections with others is often revealed in cinema - it is arguably one of the mediums' most ephemeral, visceral forces, as it is immersive, visual by nature. Roeg's portrayal of the sexual act is fluid, organic, empowering, and in most cases the source of the real power within relationships. Sex conveys that nothing is fixed, that gender, personality, emotions are all interchangeable be it forever, of for an instant. The Man Who fell to Earth is of particular interest in this context, revealing no limits between people and alien forms. Roeg places us as the ultimate voyeurs through his depiction of the introduction of humanoid sex to an alien. Candy Clark's Mary-Lou urinates at his disclosure - but transforms from horror to arousal within minutes. Both the human and the alien have chameleon-like abilities adapt (emotionally) and transform (physically) to a given situation. The sex scenes in Performance, between almost all of the characters, take on a life of their own. The consumption of illicit drugs corresponds with the fragmentation of the plot, and chaos descends from this point onwards. It is Roeg's calculated intention to confuse us, to be unsure who is really sleeping with who, who is a man and who is a woman, and who is really in control.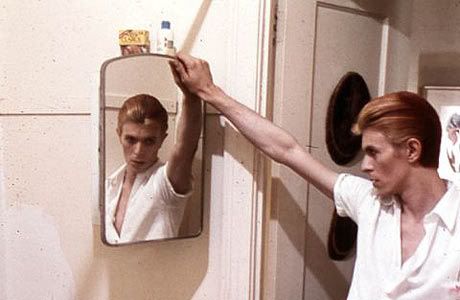 In The Man Who Fell to Earth, Thomas's obsessive fixation with television as a window to human life echoes our own fascination with cinema, and in turn the hedonism and sexuality of the characters portrayed. The function of cinema is parrallel to television as a multi sensory spectacle unlike any other. Thomas's curiosity over everyday objects and experiences such as alchohol, sex and television portrays in a very humanist and clever way the absurd nature of the things that western society renders normal. Roeg further tantalises the audience - anticipating our desires - that being of rock stars in acting roles, a couple in the aftermath of a tragedy, collision of culture, the limits of sanity, an oversexed psychoanalyst, and so on.. We are waiting for Turner's creative crisis or the moment that in Bad Timing where Alex (Art Garfunkel) commits the ultimate sexual transgression. Roeg plays on the audience's teenage fixations, revealing that desire, as an active - yet unconscious emotion is purely primal. It is the one part of human nature that has never evolved.
 
The function of actors is to distort, reshape, and provide an illusion to the audience in the guise of entertainment. There is a didactic of role playing in relation to the actors (through using non traditional actors, unknowns, family members, main characters without speaking roles, famous musicans) and the fact the characters they are portraying experience an challenge notions of identity, action and performance within the film itself. This presents an interesting refraction on the fluidness of identity and the human and constructed elements of a film which are often overlooked.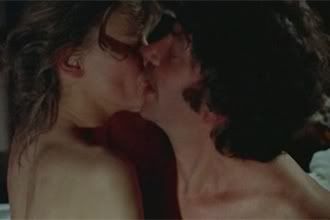 Social and moral transgressions are shown as often the catalyst of the plot - for example, the suicide of The Boy (David Gulpillil) in Walkabout, the rape of Teresa (Bad Timing), the midway through Performance when both Chas (James Fox) and Turner (Mick Jagger) experience crisies of identity relating to both their past and futures. These acts are essential to the self discovery of the characters and ensure revelations and great changes from here onwards. These actions and events act as a metaphor for wider issues - and in each case innocence never prevails. Discoveries are usually undertaken through exposure to drugs, sex or death. There are no moral codes, and Roeg passes no judgement, leaving that task up to us. This is interesting in the context of 1970's and 1980's Britan, the age of 'moral panics.' Roeg's folk devils stand for exploration and the limits of society; a testament for our own ideas and reasoning.
 
Performance was in a way Roeg's debut film, created with Donald Camel in 1968, released by Warner Bros in 1970. Turner cannot live up to his name - he feels he has lost his 'magic' and his career is over. Drugs and sex prevail, providing a fragile balance between right and wrong, good and evil. It is all a symbolic expression of life and its abstract nature. The film is markedly different from other crime  thrillers of that time. Our 'gangster', Chas, is on the run and takes refuge in Turner's home of which is a world of comparable difference to anything he is used to. Inside the seclusion of the house and its many rooms, it seems that all the characters are hiding. The house is in a way unpenetrable or so it seems from the outsider's perspective. Pherber (Anita Pallenberg) is untouchable - she is a trickster, living by her own rules in her own universe, taking the role of our fractured narrator. Drugtaking is presented as an extension of identity - giving one superpowers, extending one's identity to the limits. I believe it is Roeg's intention to only scratch the surface - in the sense that Chas and and a greater extent Turner remain behind glass, mystifed to the audience. Nothing is quite resolved or explained either, leaving us wanting more, consumed with insatiable desire to learn about their lives. The four main characters are seemingly young, beautiful yet to an extent tormented and willingly exiled. The fractured lovemaking presented in Performance is so confusing no-one is even sure what is going on. It is unexplained, unpenetrable like the characters.
The house itself is so intricate, seemingly infinite, it becomes as intriguing as all of the characters, a character onto its own. The house holds echoes to the structures reflected in Mark Z. Danielewski's House of Leaves, and Georges Perec's Life: a User's Manual as the it expresses and paralells the sentiments and concerns of the characters. The detail of the house, the many rooms and undefinable depths seem unexplained, closed off - despite the fact the majority of the film is set there. Objects are personified, with serious attention given to the detail of surroundings, colours and textures, that seen only otherwise in commercial advertising.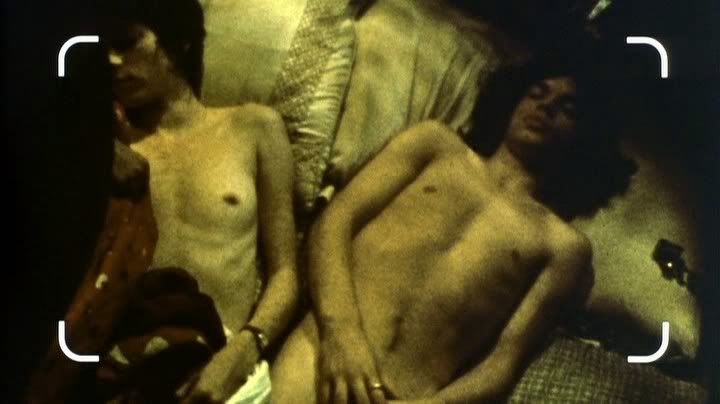 The Man Who  Fell to Earth is indeed a science fiction - but in a sense so are all of his films in the way surrealism and fantasy exists, and has the potential to exist in everyday life. We see unique combinations such as a scientist and an alien, a gangster in hiding and a fallen rock idol, an aboriginal boy and a lost tourist. These unlikely partners often thrust into predicament without choice, and through their interactions , they reshape each other, forging new identities and illusions. Roeg gives us exactly what we want to see, yet leaves us wanting more. He presents the sacred and the profane together, illuminating and discarding one another. He pushes voyeurism to the extreme, revealing all our teenage fantasies rolled into one package.

 
In Don't Look Now, all innocence has vanquished after the death of a child. This is why that notorious sex scene is a crucial part of the film - as John and Laura beocme open to discovery through sexual means. Within the context of the film the scene seems more shocking or unexpected as the couple, experiencing immense grief are not seen as sexualised. There are  links here with David Bowie's Thomas, as his 'Alien' is indeed sexualised - it is eerily strange and awkwardly comforting in a sense, as at that exact moment that he encounters his first sexual experience on earth, he becomes 'human' from that point on. The three characters mentioned exude a certain tragic vunerablity, their portrayal of sexuality staying outside 'normal' bounds, taking an abstract formation, or a new, unidentified role. Their sex is a reclaim to youthfulness and innocence of which they only encounter in sparse moments. The nature of the sex acts in those films in particular are almost iconical, mesmirising, unlike anything else - proving the audience to be the ultimate voyuers. The morbid nature of sex and death becomes intertwined, yet it is the act of trying to deal with a tragedy and all the pitfalls of those left behind, rather than the sex itself that is more confronting.
 
The irony of Roeg's filmic explorations is that at their resolution, despite these prolific gender, personal, psychic and physical explorations the hero cannot ultimately escape their own skin. This is the crux of most works - concepts of self, society, love and sex are played with and interchanged but in reality it is mostly an illusion - a mixture of smoke and mirrors. Turner is still turner, and Tommy is still an alien, destined to live forever exiled from his home planet.

The focus Roeg constructs within a given situation relays this to us before it is pronounced,  for example, Don't Look Now begins at the aftermath of a death, rather than the lead-up to. The Man Who Fell to Earth begins with an alien ostracised from home, we never see him leaving or reunited with his family which is what he constantly desires. In Performance, Chas is in hideout from the outside world, but unlike other 'gangster' films, the fact that people are looking for him is virtually ignored, we are literally locked inside the house, with all the characters, ensuring claustrophobia and similar feelings to Chas. The resolution is most often the direct opposite of a happy ending, because Roeg doesn't ever set up the situation for it to happen. There is never a possibility to find the way 'home', and even if there was, too much has transpired in between for it to be practical anyway. Roeg is interested in these various rites of passage, in all stages of life.
——————————————————————

1. Sutton, Damian/Martin-Jones, David - Deleuze Reframed, I.B.Tauris, 2008, p45
2. Bynum, Caroline Metamorphosis and Identity p.17, Zone Books
3. ibid p.20
This was posted 1 year ago. It has 0 notes.